Beautiful Large Oval Driftwood Mirror from Celtic Coast Creations. A stunning and unique feature piece on any wall.
Bring elements of the Celtic Coast into your home with this stunning hand-crafted mirror.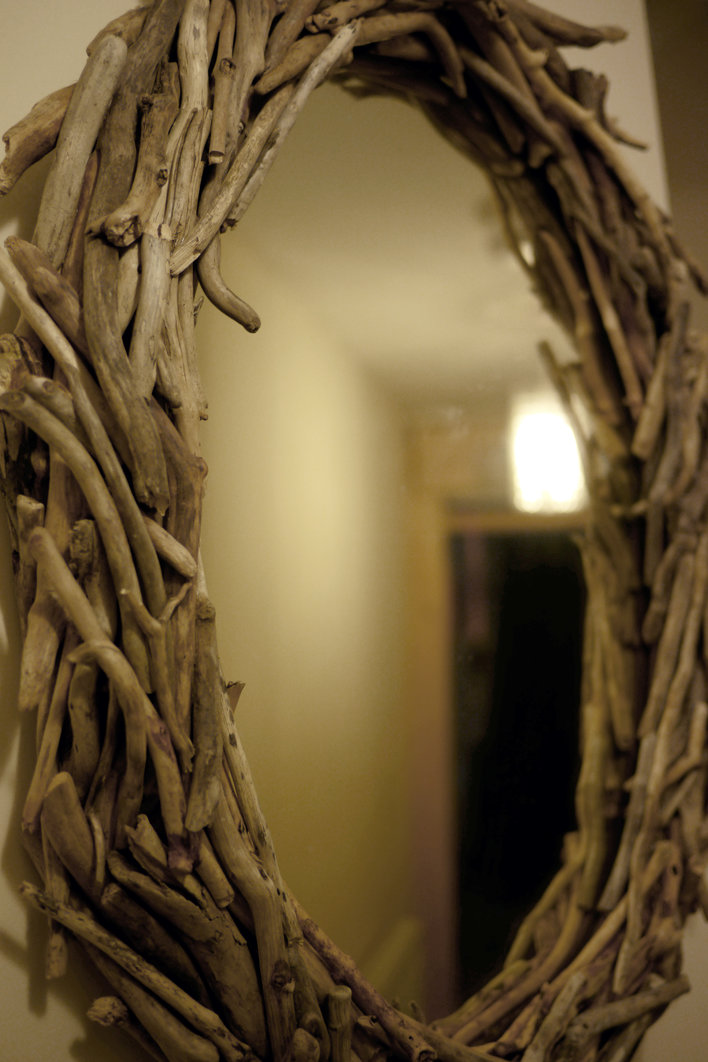 Large Oval Driftwood Mirror
Dimensions are approximately:55 cm wide x 70 cm high x 10 cm deep
Natural wood tones and soft colours mean this intricate and beautiful mirror looks equally good in modern as well as more traditional homes.
Bring interiors to life with gorgeous, ready to hang Driftwood Mirrors from Celtic Coast Creations.
Get in touch to commission your own, lovingly-crafted driftwood mirror today!
The creative process transforms individual pieces of driftwood into beautiful and unique pieces of art. Every piece of driftwood is lovingly prepared and sanded carefully by hand before being glued into place.
Shaped by nature, sculpted for you.
To order your very own piece of driftwood art, get in touch via the contact form on the website or via social media: Facebook, Instagram & Pinterest.
Check out our facebook page for updates on craft-fayres, events and additional information.
View the full Driftwood Mirror collection or click the pictures below for more details: